Each Spring the Robert Ruark Society of Chapel Hill www.robertruarksociety.org and the Creative Writing Department of the University of North Carolina English Department sponsor an essay contest open to all University of North Carolina undergraduates. This will mark the fifth year of the writing award.
All submitted essay entries are required to write about the great outdoors as Robert Ruark did in his famous book "The Old Man and the Boy."
The winning essay writer will receive a $1,000.00 prize!  Robert Ruark originally envisioned the writers award when he visited The University of North Carolina  in the 1950's.
You can view the entry form below. While you're at it, if you are a Ruark fan, why not join the Robert Ruark Society of Chapel Hill! There is NO charge to join and NO dues!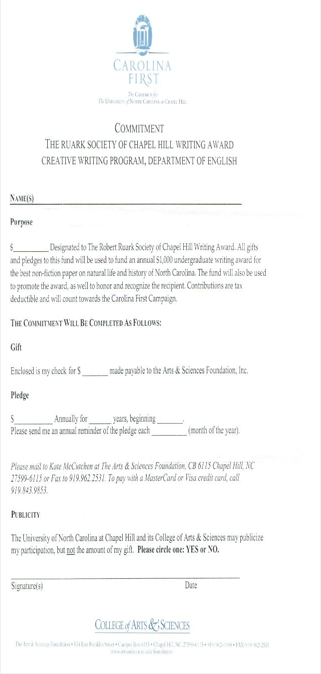 Feel free to keep up to date on the Robert Ruark Inn via Twitter & Facebook!